Welcome to the Choudhary B R College website! I am feeling inexpressible and immense joy to welcome students to this illustrious educational institution run by National Public Shiksha Samiti . As a matter of fact, we are living in the age of knowledge and learning and a college is one of the educational institutions where teaching- learning process takes place. An enthusiastic and dedicated teacher always instigates and inspires his students and a student having ardent aspiration to learning, can make a titanic contribution to teaching learning process.
In fact, we are fully dedicated to offer value based quality education which leads the students to make their future meaningful. An educational institution has been truly called as a light house of society. The first and foremost responsibility or duty of it is to produce broadminded citizens who can serve up the nation to distinctiveness, therefore we should expand an environment that can inspire learning and keep the students intact by inculcating universal values of brotherhood and humanity, a milieu that protects the students from forces of abhorrence, violence and vices. Choudhary B R College has pleasant, vigorous and highly dedicated team of faculty members and enjoys the repute of being one of the most notable co-educational colleges in Rajasthan. The college is committed to employing, developing and retaining the very best teachers. I am hopeful that the website of college will provide you a sense of the animated and caring environment that exists at our college. Once again I warmly welcome you to come and visit to experience for yourself all that Choudhary B R College has to offer.
I wish as Principal to continue to develop excellence, and I appreciate wholeheartedly the guidance of our management and participation of staff and students in the endeavor towards "EXCELLENCE & GROWTH".
We can assure you with full confidence that your decision of taking admission at "Choudhary B R College" will definitely be the first step towards the conversion of the dream into reality. We do assure every student and parents for our best dedication, attention and extreme personal care.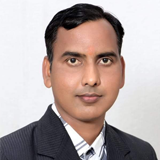 Dr Mahender Kumar

PRINCIPAL